Weddings and Booking
---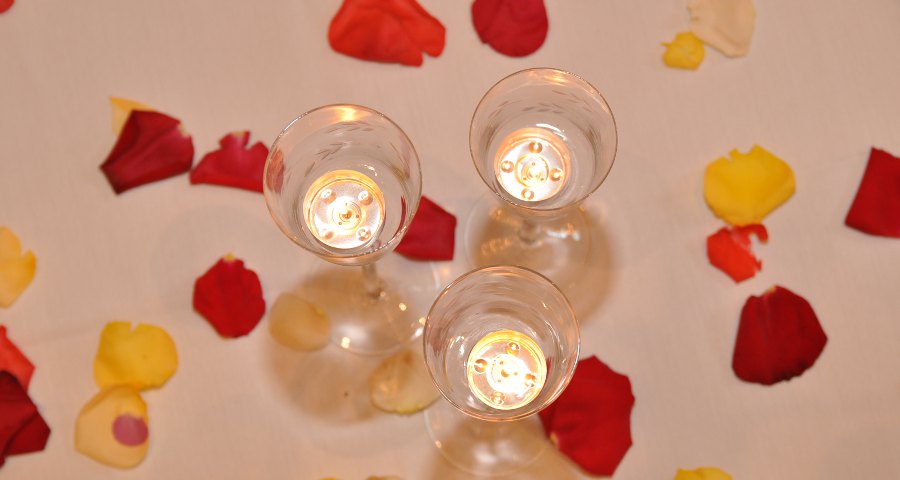 Weddings are our most popular event (See our
reviews!
).  We love to work with couples to put together a unique musical ambience that matches your specific taste. A typical wedding ceremony includes:
20 minutes of Prelude Music
Processional Music
Incidental Music
Recessional Music
10 minutes of Postlude Music
Wedding Package: Clients who select us for their wedding ceremony will automatically receive a discount on their cocktail hour and/or reception if it immediately follows the ceremony.
If you need assistance in your music selections, we offer unlimited email and phone consultations. During these consultations we help clients decide if our group is a good fit for their event, what size ensemble (quartet, trio, or duet) works best for their particular situation, and what music selections/style they prefer for their wedding.
We do not charge for travel or parking within Chicago, but if your wedding is taking place in the suburbs, please contact us about a possible travel fee.
What to expect when you book with us:
Contact Us: Get in contact with us by completing the information on our contact page or via email. We will personally follow up with you to learn more about your event and let you know more about our pricing and availability.
Confirm Event Details: When you are ready, confirm the contract details for your event via email, phone, or personal consultation.
Contract: We will write you a personal contract and email it via a pdf file or send it via post.  You then print, sign, and send your contract to our address along with your deposit*. We will send you an email upon receipt of your contract and deposit, and mail a countersigned copy of the contract to your address.
Music Selections: You choose the music you would like for your event.  We have examples and resources to help you in your music selection process if you need assistance+.
Final Details: We confirm final event details with you.  This step is especially important for wedding ceremonies.
Event and Followup: We will arrive before your event to set up and talk to an event coordinator (or an assistant). Your final payment is also due at or before this time.  After the event, we will send a follow-up email which typically does not require any action on your part. We encourage couples to review our services/performing ensemble.
*We accept cash, checks, online bank checks (bill-pay), money orders, and credit cards (extra fee applies for credit card transactions).
+At any point in this process, we are open to answering your questions.  If you do not have email, we can make arrangements so all communication is done via phone or in person.
Quotes are valid for two weeks and are subject to change thereafter.